Automobile Hub Auto Parts Bearing Taper Roller Bearing 32228 Made in China Factory
Product Description
Model NO.: 32228 The Number of Rows: Single Material: Bearing Steel Load Direction: Radial Bearing Hardness: 59-63HRC Seals Type: Open, Open Noise Level: Z, Z1, Z2, Z3, Z4 Service: OEM Service, Good Product, Prompt Delivery Guarantee: One Year Trademark: LYAZ or OEM Specification: p5, z1, z2, z3, z4, z5 HS Code: 8482200000 Rolling Body: Roller Bearings Outer Dimension: Small and Medium-Sized (60-115mm) Spherical: Non-Aligning Bearings Separated: Separated Precision Rating: P0,P6,P5 Vibration: V1,V2,V3,V4 Lubrication: Oil, Grease, Dry Customer Brand: Acceptable OEM Service: Approval Transport Package: Lyaz Standard Export Carton or OEM Packing Origin: China Packaging & Delivery
Packaging Details:
1.Industrial Packing: a)Plastic Tube+Carton+Pallet b)Plastic Bag+Kraft Paper+Carton+Pallet .

 


2.Commercial Packing a)Plastic Bag+Color Box+Carton+Pallet.

 


3. According to the Requirement of Customers.
Delivery Detail:
within 7 days after confirmed this order
Tapered Roller Bearings 32228
Product Details

Products

Taped Roller Bearing

Brand

HTRX,Neutral or Customers' requirements

Series

30200 series,30300 series,31300 series,32000 series,32200 series,32300 series, 31000 series,33000 series,33100 series,33200 series,32200 series,inch and non-standard series

Bearing Material 

Chrome steel GCR15, Carbon steel ,stainless steel 

Cage Material 

Steel ,Brass

Quality Standard

ISO/TS16949:2009

Service

OEM or Customers' Sample

Payment Terms

T/T ,Western Union ,L/C

Application

Widely used in general machinery ,Cars, Trucks ,Railways ,Ships ,Mines,Metals,Power ,Agricultural machinery and so on 

Packaging

1):plastic tube +Kraft paper +wooden box

2):plastic tube +Kraft paper +Carton+pallet

3:1piece/pp bag +color carton +master carton+pallet

4):As customers' requirements
Applications In many applications tapered roller bearings are used in back-to-back pairs so that axial forces can be supported equally in either direction. Pairs of tapered roller bearings are used in car and vehicle wheel bearings where they must cope simultaneously with large vertical (radial) and horizontal (axial) forces. Applications for tapered roller bearings are commonly used for moderate speed, heavy duty applications where durability is required. Common real world applications are in agriculture, construction and mining equipment, axle systems, gear box, engine motors. Parts models of tapered roller bearings:   Product Description 1.ISO9001:2008 Qualification             2.Chrome steel material,GCr15SiMn 3.Fruitful bearing selling history         4.OEM Supply 5.Small order acceped                         6.Gold model supplier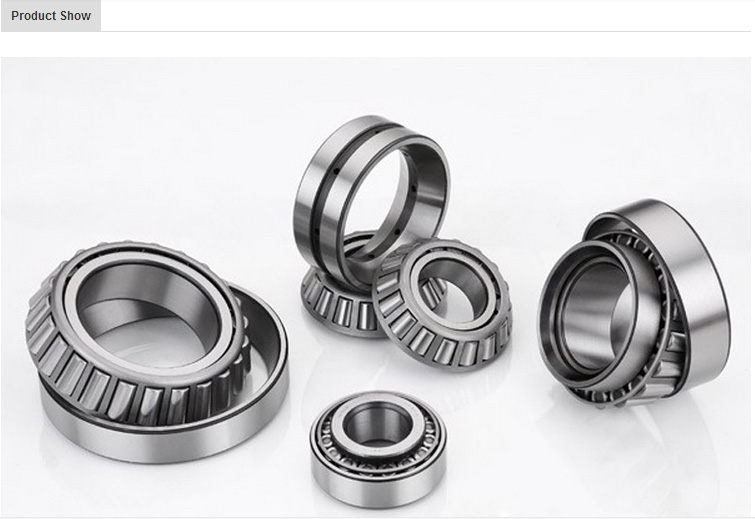 Taper roller bearings are designed to take combined heavy radial loads and heavy thrust loads in one direction while operating at moderate speeds. The bearings shown are single row with a cone and cup (inner and outer rings) and a pressed steel retainer. This kind of bearings can be applied to many fields such as auto rear wheel, transmission, differential, small gear axle, machine tool spindle, building machinery, small-size agricultural machinery, railway vehicle and gear deceleration device, small deceleration device for rolling mill journal, and etc. Tapered roller bearings are generally used to support combined load mainly consisting of radial load. Their cups are separable for easy assembling. During mounting and using, radial clearance and axial clearance can be adjusted and preload can be made 

Number

Unit

Cup    OUTSIDE DIA.

Cone  BORE

Cone WIDTH

Cup  WIDTH

Bearing WIDTH

Max.Shaft  Fillet Radii

Max.Hsng.  Fillet Radii

D

d

B

C

T

R

r

30204

mm

47.000

20.000

14.000

12.000

15.250

2.5

1.6

in

1.850

0.787

0.551

0.472

0.600

0.098

0.063

30205

mm

52.000

25.000

15.000

13.000

16.250

2.5

1.9

in

2.047

0.984

0.591

0.512

0.640

0.098

0.075

30206

mm

62.000

30.000

16.000

14.000

17.250

2.5

1.9

in

2.441

1.181

0.630

0.551

0.679

0.098

0.075

30207

mm

72.000

35.000

17.000

15.000

18.250

3.0

2.3

in

2.835

1.378

0.669

0.591

0.719

0.118

0.091

30207/D80

mm

80.000

35.000

17.000

15.000

18.250

1.4

0.9

in

3.150

1.378

0.669

0.591

0.719

0.055

0.035

30208

mm

80.000

40.000

18.000

16.000

19.750

3.0

2.3

in

3.150

1.575

0.709

0.630

0.778

0.118

0.091

30209

mm

85.000

45.000

19.000

16.000

20.750

3.0

2.3

in

3.346

1.772

0.748

0.630

0.817

0.118

0.091

30210

mm

90.000

50.000

20.000

17.000

21.750

3.0

2.3

in

3.543

1.969

0.787

0.669

0.856

0.118

0.091

30211

mm

100.000

55.000

21.000

18.000

22.750

4.0

2.3

in

3.937

2.165

0.827

0.709

0.896

0.157

0.091

30212

mm

110.000

60.000

22.000

19.000

23.750

4.0

2.3

in

4.331

2.362

0.866

0.748

0.935

0.157

0.091

30213

mm

120.000

65.000

23.000

20.000

24.750

4.0

2.3

in

4.724

2.559

0.906

0.787

0.974

0.157

0.091

30214

mm

125.000

70.000

24.000

21.000

26.250

4.0

2.8

in

4.921

2.756

0.945

0.827

1.033

0.157

0.110

30215

mm

130.000

75.000

25.000

22.000

27.250

4.0

2.8

in

5.118

2.953

0.984

0.866

1.073

0.157

0.110

30216

mm

140.000

80.000

26.000

22.000

28.250

5.0

3.5

in

5.512

3.150

1.024

0.866

1.112

0.197

0.138

30217

mm

150.000

85.000

28.000

24.000

30.500

5.0

3.5

in

5.906

3.346

1.102

0.945

1.201

0.197

0.138

30218

mm

160.000

90.000

30.000

26.000

32.500

5.0

3.5

in

6.299

3.543

1.181

1.024

1.280

0.197

0.138

30219

mm

170.000

95.000

32.000

27.000

34.500

5.5

4

in

6.693

3.740

1.260

1.063

1.358

0.217

0.157

30220

mm

180.000

100.000

37.000

29.000

37.000

5.5

4

in

7.087

3.937

1.457

1.142

1.457

0.217

0.157

30221

mm

190.000

105.000

39.000

30.000

39.000

5.5

4.0

in

7.480

4.134

1.535

1.181

1.535

0.217

0.157

30222

mm

200.000

110.000

38.000

32.000

41.000

5.5

4

in

7.874

4.331

1.496

1.260

1.614

0.217

0.157

30224

mm

215.000

120.000

40.000

34.000

43.500

5.5

4

in

8.465

4.724

1.575

1.339

1.713

0.217

0.157

30303

mm

47.000

17.000

14.000

12.000

15.250

2.5

1.6

in

1.850

0.669

0.551

0.472

0.600

0.098

0.063

30304

mm

52.000

20.000

15.000

13.000

16.250

3.0

2.3

in

2.047

0.787

0.591

0.512

0.640

0.118

0.091

30305

mm

62.000

25.000

17.000

15.000

18.250

3.0

2.3

in

2.441

0.984

0.669

0.591

0.719

0.118

0.091

30306

mm

72.000

30.000

19.000

16.000

20.750

3.0

2.3

in

2.835

1.181

0.748

0.630

0.817

0.118

0.091

30306/H23

mm

72.000

30.000

19.000

18.000

23.000

3.0

2.3

in

2.835

1.181

0.748

0.709

0.906

0.118

0.091

30307

mm

80.000

35.000

21.000

18.000

22.750

4.0

2.3

in

3.150

1.378

0.827

0.709

0.896

0.157

0.091

30308

mm

90.000

40.000

23.000

20.000

25.250

4.0

2.3

in

3.543

1.575

0.906

0.787

0.994

0.157

0.091

30309

mm

100.000

45.000

25.000

22.000

27.250

4.0

2.8

in

3.937

1.772

0.984

0.866

1.073

0.157

0.110

30310

mm

110.000

50.000

27.000

23.000

29.250

5.0

3.5

in

4.331

1.969

1.063

0.906

1.152

0.197

0.138

30311

mm

120.000

55.000

29.000

25.000

31.500

5.0

2.8

in

4.724

2.165

1.142

0.984

1.240

0.197

0.110

30312

mm

130.000

60.000

31.000

26.000

33.500

5.5

4

in

5.118

2.362

1.220

1.024

1.319

0.217

0.157

30313

mm

140.000

65.000

33.000

28.000

36.000

5.5

4

in

5.512

2.559

1.299

1.102

1.417

0.217

0.157

30314

mm

150.000

70.000

35.000

30.000

38.000

5.5

4

in

5.906

2.756

1.378

1.181

1.496

0.217

0.157

30315

mm

160.000

75.000

37.000

31.000

40.000

5.5

4

in

6.299

2.953

1.457

1.220

1.575

0.217

0.157

30316

mm

170.000

80.000

39.000

33.000

42.500

5.5

4

in

6.693

3.150

1.535

1.299

1.673

0.217

0.157

30317

mm

180.000

85.000

41.000

34.000

44.500

7.0

4.5

in

7.087

3.346

1.614

1.339

1.752

0.276

0.177

30318

mm

190.000

90.000

43.000

36.000

46.500

7.0

4.5

in

7.480

3.543

1.693

1.417

1.831

0.276

0.177

30319

mm

200.000

95.000

45.000

38.000

49.500

7.0

4.5

in

7.874

3.740

1.772

1.496

1.949

0.276

0.177

30320

mm

215.000

100.000

47.000

39.000

51.500

7.0

4.5

in

8.465

3.937

1.850

1.535

2.028

0.276

0.177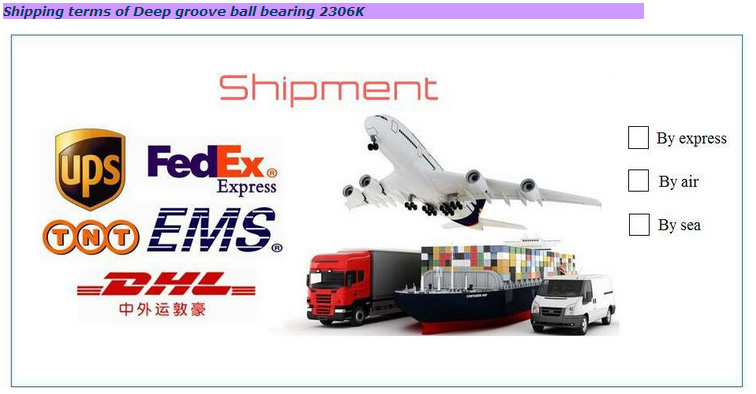 LYAZ Leading Products:
1) Taper roller bearings (Inch;Single Row;Double rows).
2) Deep groove ball bearings(Gcr15 Carbon Z 2Z RS 2RS) .
3) Pillow Block Bearings and seats(UCP UCF UCFL UCT).
4)
Wheel Hub Bearing
.
Wafang Dian Bearing Advantage
1) Material Advantage
All the material for Wafang Dian bearing are from the best suppliers in China.
2) Processing Advantage
we can guarantee the time spent and quality of every processing. We can do three times tempering to stabilize the dimensions of the bearings, which is quite different from
Other Bearings
manufacturers. 
3) Quality control advantage
All the bearing parts are 100% strictly inspected before and during production including Metallurgical testing, crack detection, roundness, hardness, roughness and g++eometric dimensions.          
4) All of bearings meet the ISO international standard.
5) Appearance Technology Advantage
we can provide light chamfer, black chamfer, black chamfer of the rollers. The bearings are produced all according to customer's requirements.
6) Service Advantage
Your satisfaction is our biggest goal. From quotation to the final packing and transport, we provide the quickest and most satisfactory services to every customer.
 Company information
Our factory has been founded for around 30 years, We are a professional manufacturer of ball bearings and roller bearings, including
Deep Groove Ball Bearing
, self-aligning bearing,
Cylindrical Roller Bearing
, tapered roller bearings, with our good team work and hard working of skillful staffs and our professional engineers, we got very good reputation in the world market, especially in Mid-eastern countries. Thanks for every customer's support and trust, our company hope to establish mutual benefit and development business relations with you!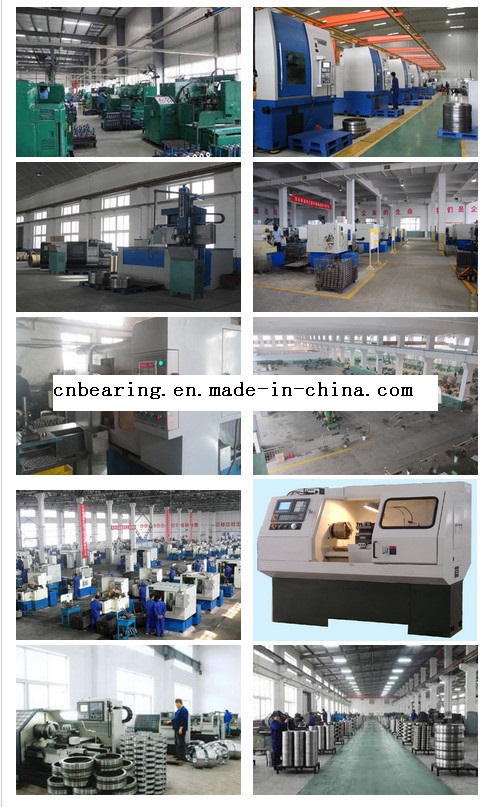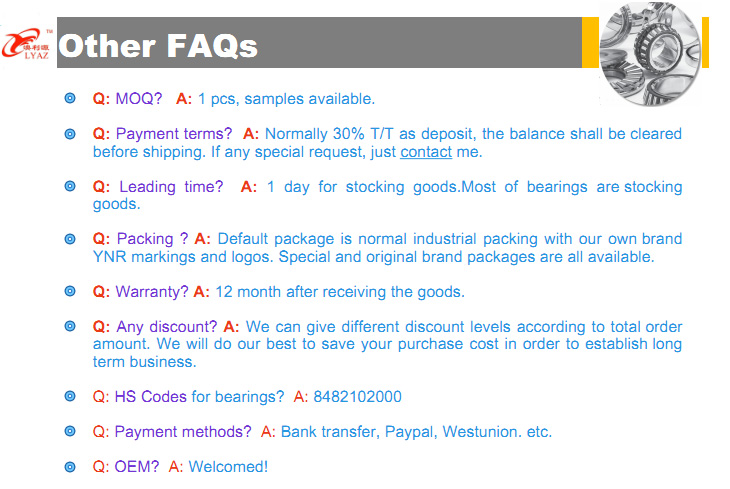 If you are interested in our products  deep groove
Ball Bearing
, welcome to contact us for more detailed information, Your inquiry related to our product & price will be replied within 24hours Well-trained & experienced staff are to answer all your inquiries. OEM & ODM projects are highly welcomed. We have strong R&M team here to help. Free samples available The professional Logistic Center service Technical support after sale Any other reasonable requirements.
We participate Canton Fair,Shanghai Auto Mechanika Fair,Professional Auto Parts Fair annually. 
Welcome Inquiry and order !
Thank you! Contact us if you need more details on Automobile Hub
Auto Parts Bearing
Taper Roller Bearing
32228 Made in China Factory. We are ready to answer your questions on packaging, logistics, certification or any other aspects about China Taper Roller Bearing、China 32228 Bearing. If these products fail to match your need, please contact us and we would like to provide relevant information.
Product Categories : Tapered Roller Bearing